Tips for Creating and Protecting Your Password
A good password is easy for you to remember, but hard for others to guess.
Create a good password, using these rules:
All new passwords created must be at least eight (or nine) characters long.
New passwords may not exceed 48 characters in length.
Passwords cannot be the same as your GatorLink user name.
Passwords less than 18 characters long:

Cannot contain any word or string found in UF's dictionary;

Must contain at least three of the following four elements:

Uppercase letters,

Lowercase letters,

Numbers,

Punctuation/spaces/special characters. Note: The backslash '\' character cannot be used in your GatorLink password. All other punctuation/special characters are acceptable. International characters are not allowed.

Passwords at least 18 characters long must pass limited checking for commonly used phrases or patterns.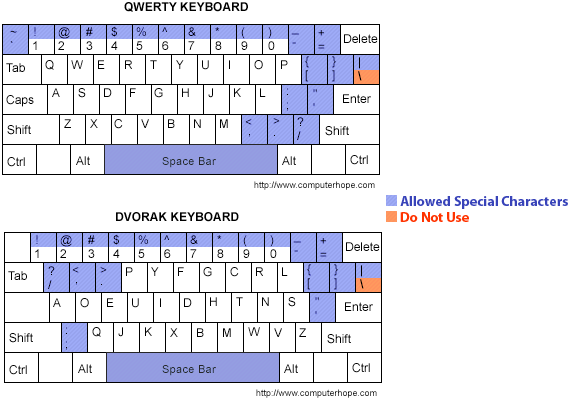 ---
Useful Strategies and Tips:
The longer the password, the better up to the 48 character maximum.
One way to make a password is to invent a phrase and use the first letter of each word to make an acronym, and then replace some letters with numbers or punctuation.
Another way to make a password is to use 2 or 3 words or a short phrase but replace the vowels or specific letters with numbers or punctuation.
---
What not to do:
Do not use your mother's maiden name, your GatorLink username, or anything obviously related to you–in any form (initials, reversed, doubled)
Do not make minor changes to your current password
Do not use a given password example seen elsewhere
---
Protect your password:
Memorize your password.
If you must write down your new password:

Never write your username and your password on the same piece of paper;
Do not post your password, even in a private office. Do not hide a password under your keyboard. Secure it the way you would secure a credit card;
Do not tell anyone your password. System managers can normally do what they need to do without your password.

Do not allow anyone to look over your shoulder while you are entering your password.
If your computer offers to "remember" your password, just say NO. Turn off this "AutoComplete'" feature in your browser.
(In IE: Tools >Internet Options >Content tab >AutoComplete button – uncheck "usernames and passwords on forms;" clear passwords)
Do not use your GatorLink password as the password for your other accounts such as eBay and Yahoo. In each case, create a unique password.
Change your password immediately if it has been compromised.
Individuals may only change their password once in a 24-hour period.
---
Assistance
Please contact the UF Computing Help Desk, (352)392-HELP(4357) regarding the use of the GatorLink Password Management system in myUFL.